Zdravím vás, opět se mi nedaří usnout. a přemýšlím co bych vám napsala.
Jelikož chci psát jen o věcech.. na které mám fantazii a na které se dokážu pořádně rozmluvit.. (ne až moc :D )
Tak vám zde napíšu o tom, co nenávidím.
1. Nenávidím, opravdu hooodně nenávidím děvky, kurvy, štětky,.. já nevím kolik to má názvů, ale nenávidím je, k smrti je nesnáším, jak jen tak ukazují své tělo, a jenom kvůli tomu jak vypadají se nechávají ošahávat. (Za peníze).
Nevidím na ní ani jednu hezkou věc. Hlavně že si drží prsa. O to tu taky jde. Ukázat své tělo.
Pak se lidi diví, že je tu více homosexuálů než normálních čestných chlapů!!!
Kdyby byly tyhe kurvičky zahalené, ani pes by o ně nezakopl..
2. Přehnaně moc piercingů a tetování a jiných blbinek.
Není to ANI hezké, ANI slušivé, ANI moderní.
Působí to odtažitě a psychopatsky..
Nejvíc mně znechutil... divný tunel na bradě.. dva nevídané tunely na uších a ... třetí a čtvrtá nosní dírka!!! To už ani není možné... Být jeho matka, asi ho zavrhnu .. nebo já nevím.. ale tohle už je nemožné, aby se někdo takhle hyzdil...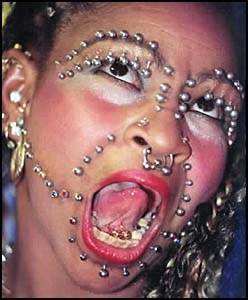 3. "Duckface"+ Místo makeupu nutela?
Co k tou dodat... HNUS HNUS HNUS a ještě jednou HNUS!!!!
Toto není hezké, atraktivní ani vtipné.
Je mi do pláče když to vidím..
Nejhorší na tom je to, že to existuje, a smutné na tom je to že to není majetek domu hrůzy.
4. Anorexie, Bulimie a podobné dietní výsledky.
Je zvláštní že jsem napsala dietní, ony tomu říkají dieta, ale mně nepřijde "NIC" jako dieta.
Podle mně by se měla ženská pořádně najíst, aby bla silná, krásná, a zvýreznila svoje křivky. Nenávidím vybíravé, hubené, lidi závislé na dietách, cvičení a další ztrátě času.
Znám holku co je tak hubená, ikdyž pořád žere, já ji nevidím dělat nic jiného. a pořád vypadá jako párátko. V čem je ten trik? Ona konzumuje jenom před lidma aby se neřeklo.. ale celou dobu cvičí, sportuje.... neříkám že je to špatně. to vůbec, je to správné. Ale já nesportuju kvůli postavě, ale kvůli fyzičce.
K čemu vám je být hubená? Tričko velikosti S stojí stejně jako tričko velikosti XXL :)
(Já mám velikost M :D)
A baculaté holky jsou mi mnohem sympatičtější než.. TOHLE:
5. Peníze, ano j to tak, tahle vymoženost dělá z lidí blbce. Nenávidím je.
Ničí přátelství, lásku,..
Nežíkám že bych se jich zřekla, protože to bych nepřežila, všichni jsou v dnešní době čůráci, každý má kousek čůráka v sobě, i já, ano. Tak moc mi záleželo na tom aby mi kamarádka vrátila to co mi dlužila(Nemálo peněz), až jsem se s ní pohádala. Poznala jsem jaká je. A jsem ráda za to že už se s ní nebavím.
Nejsem lakomá, ale ani ne štědrá..
Nemám prostě ráda nevděčné a nespolehlivé lidi.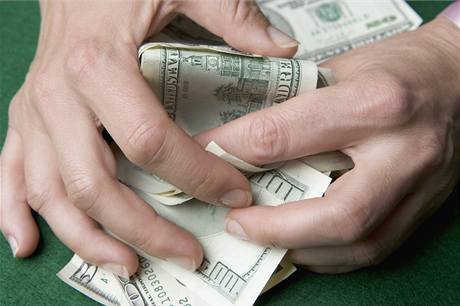 A lidi kteří jsou ti největší čůráci jenom kvůli zisku. (Politici, podnikatelé,..)
6. Nevděčnost, Arogance, Sobectví, Nespolehlivost, nedochvilnost, nevychovanost, drzost, vulgarizmus (Sama ho používám, ale nelíbí se mi.), zákeřnost, pomlouvání, ... Prostě ty negativní věci.
Já sama jsem někdy nespolehlivá, drzá, vulgární, někdy pomlouvám. Ale nic z toho se mi nelíbí , a ráda bych to ukončila.
Ale jakmile si to slíbíte, dáváte na to pozor, následujících 24 hodin, potom se nehlídáte a vyklouzne vám z pusy pomluva, vulgární váraz, drzá narážka, sobecká poznámka, arogantní dotaz. Nemám to ráda. Nelíbí se mi to.
7. Elektronika...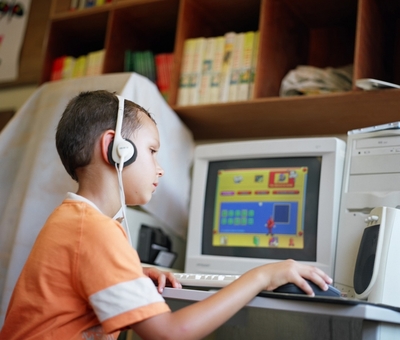 Ano, používám ji, dost často.
Ale nelíbí se mi, že své dětství marní u kompu i malé děti, nevadí mi třeba rádio.. nebo MP3... ale televize.. nebo počítače, telefony, Ipady, Ipody, Iphony,, nesnáším tu firmu! Vše má tak drahé, zbytečné a absurdní..
Vystačím si se svojí nokií, líbí se mi, je tylová a podobá se stylu BlackBerry, akorát že to není značka "Blackberry", je to sice pěkný název, ale vzhled mobilů je otřesný, jediný co se mi líbil stál 13 tisíc. Za to se dá koupit spoutu užitečných věcí... než mobil. Nesnáším to, a kdyby to nestálo tolik peněz, rozmlátila bych to.
8. Děti co "borcujou"...
Kouřím...
Pila jsem vodku od mámy..
Brácha mi dal zkusit mařku..
Nesnáším když tohle vysloví dítě... nevadí mi takové ty hádky typu "Můj brácha je starší než ten tvůj.. zmlátí tě.."
Ale toto... Nelíbí se mi že to dospělí povolí. Já s tím nemůžu nic udělat. Nikoho jsem ještě nenachytala.
Jenom pár cigánských zmrdů, ale těm to v hubě nechám. Ať umřou na rakovinu co nejdřív. Nejlépe dřív než řeknou svoje první "more"(První slůvko.). Ano, zní to dost hnusně. Ale jenom proto že to jsou děti se jich máme zastávat? Neříkám že všichni jsou špatní, to ne, ale viděla jsem pár individuí co neumí mluvit ani pořádně česky.. natož rumunsky. Chudáci rumuni. Oni si to tak nepřáli aby j srovnávali s tou největší chudinou..
Více věcí mně teď asi nenapadá...